The Original Chimney Sweep in Dallas – Serving Dallas and surrounding areas for 40+ Years
What Our Clients Say
Hello "The Chimney Sweep"

I wanted you folks to know that I was really impressed with the way your company handled my business. From the first person that answered the phone, to the nice man that came to my house in Dallas. They both were very enthusiastic, willing to work with me, and willing to share their knowledge.

It has been a real pleasure working with The Chimney Sweep – You get my nod as the Best Dallas Chimney Cleaning Company!!

Thank you!
They cleaned (everything) and reset my logs. The tech was so professional – had clean drop cloths, shoes, and equipment. Explained everything to me. Have recommended them to friends; they are happy with the service also. Highly recommend.
I asked for a new chimney cap and crown because I thought that we needed them to be replaced to solve our water coming in the chimney problem. They inspected our chimney cap and crown and determined that they didn't need to be replaced but that the leaking in the chimney is most likely due to roofing issues. I appreciate their honesty and not doing work that didn't need to be done. They did do a chimney sweep and didn't leave a mess at all. Thanks!
I had issues with the fire not being high enough and a gurgling sound. Technician knew what to do write away. 20 mins later no gurgling and fire looked amazing. Fantastic!
I have used this company for a long time […] They have always done a great job and I feel very good using my fireplace after they have inspected and cleaned. Very professional and always take care in covering where they are working to keep things clean. Highly recommend! Thank you Chimney Sweep!
Dear Chimney Sweep:
I want to give a shout out to T.J. and your company. I received a quote from another company two thirds higher than your quote to fix my broken gas fireplace. I was so relieved to receive your quote. The work was done quickly and perfectly. I am so thankful to have found The Chimney Sweep. I can not say enough about how thankful I am that there is still fair and honest companies like yours!
Proud Member of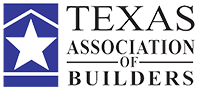 We are proud to be THE #1 chimney cleaning company in Dallas.