End of Summer Checklist for Your Chimney
Autumn is just around the corner. Avoid fire hazards by ensuring your chimney is well-maintained before the onset of cooler weather. We've compiled an end-of-summer checklist that includes six ways to prepare your chimney for use this year!
#1 Clean Up Around Your Fireplace
Oftentimes, last winter's ashes are forgotten in your fireplace and can negatively impact your home. Removing them will improve air quality and reduce fire hazards when using your chimney again. If possible, remove them when spring comes and check again at the end of summer that the area is clean and prepared for winter. Additionally, clean up any fireplace tools that may need it.
#2 Make Sure Your Chimney Cap is Secured
If you have a chimney cap, you should check that it's secured and that there are no animals or nests in your chimney. If you don't have one, we provide chimney cap installation as a part of our exceptional service offerings, which comes with a lifetime guarantee from The Chimney Sweep.
#3 Check for Chimney Repair
Begin by performing a visual inspection yourself and take notes of any areas of concern. Recently, we shared top signs that you might need a chimney repair, including a damaged or cracked chimney and firebox, a faulty or broken damper, and creosote buildup. When evaluating the damper, check that it opens and closes properly. Additionally, examine roof flashing and loose shingles to ensure stability and leak prevention.
#4 Maintenance Around Your Chimney
With storms and wind, trees and other elements can begin creeping into your chimney. Trim your trees and cut branches that are hanging over the chimney. Clear the area of ivy. Remove anything else that would be a fire hazard as smoke comes up and out the chimney top.
#5 Review Fire Safety Tips
Confirm that all family and friends who tend to or are around the fire understand important safety precautions to prevent chimney fire. Only use fire starters specifically designed for fireplaces and wood stoves. Liquid fire starters can leave residues and ignite a chimney fire. Use dry wood and never burn painted or pressure-treated wood, or Christmas trees. Keep all furniture and combustible furnishings at least 3 ft away from your chimney. Consider installing a fireplace screen in the front of your fireplace to prevent damage from sparks in your home.
Ensure all smoke detectors and carbon monoxide detectors are properly installed and working. Lastly – don't leave your fire unattended. For more fireplace safety tips, view this article from the Federal Emergency Management Agency (FEMA).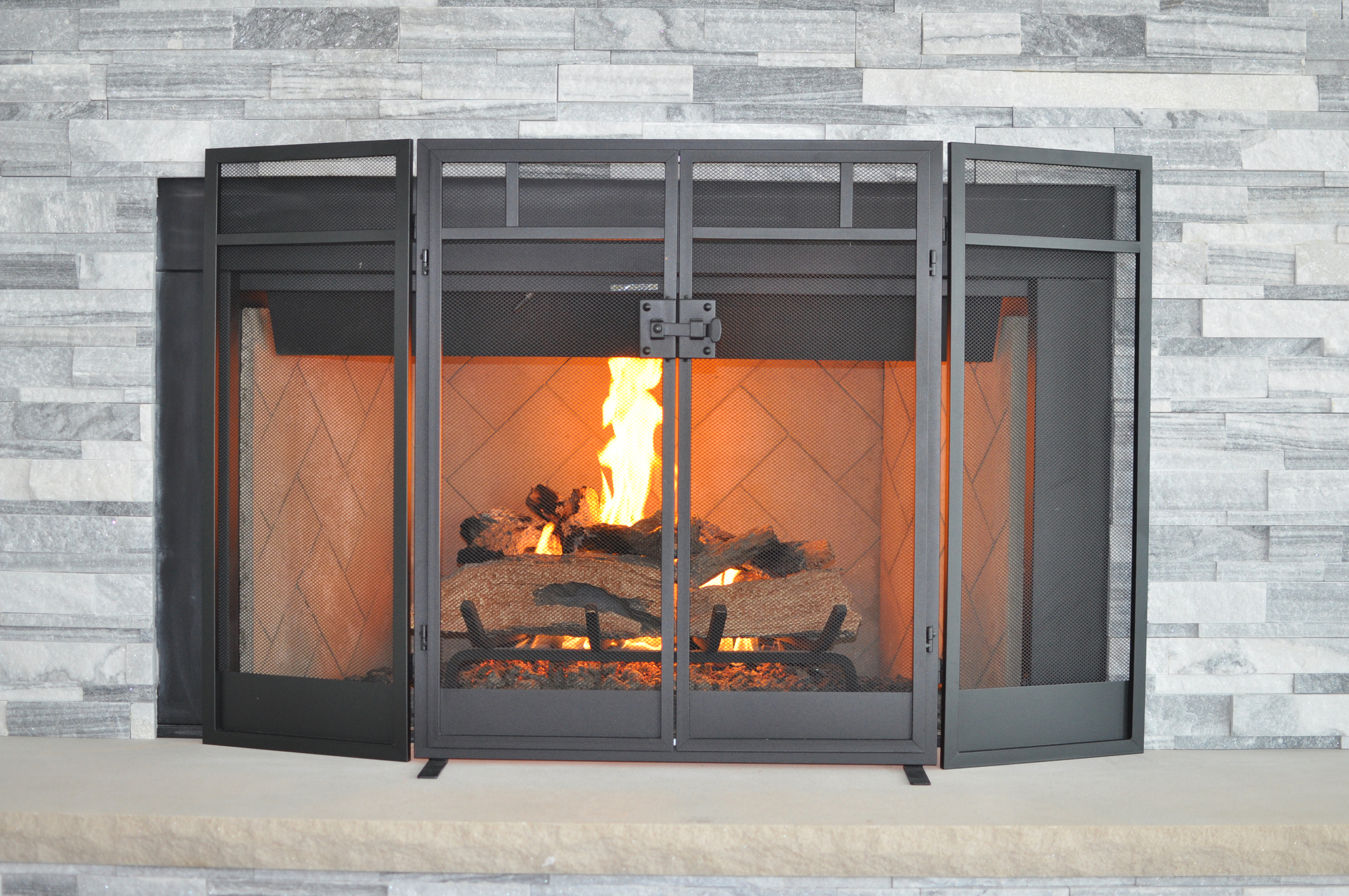 #6 Schedule a Chimney Cleaning, Maintenance, or Install
The Chimney Sweep is ready to help you complete your end-of-summer checklist! Phone us at 1-800-Chimney (972-442-0227), let us know what you need, and we will schedule the right service for you. Or, request a quote here! We'll send a skilled technician out to provide your service, maintenance, or installation, and they will help find solutions for any other issues detected. View our offerings below! 
Chimney Sweep Services:
Chimney Cleaning

Chimney Relining

Bird & Animal Removal

Smoke Problem Correction

Safety Inspections

Rain Leak Repair

Brick & Chimney Crown Repair

Flashing Repair

Gutter Cleaning

Dryer Vent Cleaning

Damper Installation & Repair

Fireplace Gas Line Installation and Repair – starter bar inside firebox only
Chimney Sweep Installs: 
Gas Logs

Chimney Caps

Spark Arrestors
Looking for chimney cleaning for your business? Review our commercial services!